Bathroom Design and Installation Services
At Cambridge Plumbing and Heating Installation Ltd we offer professional bathroom design and bathroom installation services across Cambridgeshire, including Cambridge, Royston, Saffron Walden, Ely & Newmarket. We create custom packages to match individual customer needs. Our services include full plumbing, electrical, carpentry and tiling installation; as required.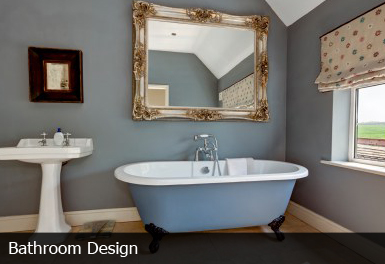 Bathroom Design
First our bathroom designers make an appointment to visit your property for conducting a bathroom design survey. This on-site survey is absolutely free and totally without obligation. It includes taking measurements of the room, advice on how to make the best use of the space available, and ensuring that your existing bathroom plumbing is compatible with what you have planned. Actually, whether you want a new bathroom, en-suite or wet room installed, or simply need a new shower to be fitted, we are happy to visit, survey and advise.
Following the on-site survey we help you choose your bathroom from our network of associated manufacturers or you can select one from any other supplier of your choice too.
We then provide a detailed written quotation for everything involved.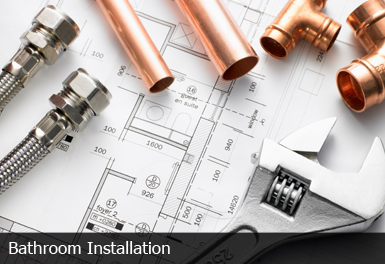 Bathroom Installation
On acceptance of our quotation, we fix a mutually convenient date and time for bathroom installation.
We ensure that all the materials required are delivered on the set day. All the processes involved are managed and coordinated by our bathroom installers, ensuring that your new bathroom is fitted quickly and efficiently.
If the bathroom installation work needs to be carried out over several days then we ensure all the areas we are working on are left tidy and safe at the end of each day. We also ensure that our on-site team is fully insured.
Our bathroom design and installation services are available across Cambridgeshire in the 50-mile radius around Cambridge including Newmarket, Ely, St. Ives, Saffron Walden, Haverhill and Royston. Please call at 01223 690677 or email at cphiltd@gmail.com to book an on-site visit.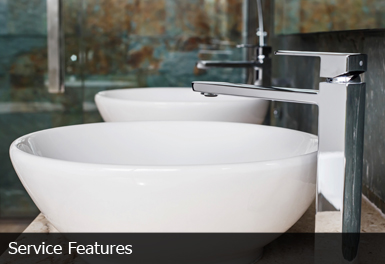 Service Features
Insured bathroom installers and Gas Safe, Oftec and Benchmark registered plumbers
Free on-site bathroom design consultation
Bathroom design and bathroom installation of most types of bathrooms – en-suite, shower room, wet room and cloakroom
Assured supply of a vast range of sanitary ware
Handling of all the bathroom plumbing, electrical, carpentry and tiling work
12-month workmanship for all on-site work
Product guarantees by individual product manufacturers
Written quotations provided for all jobs
Payment only on work completion